Motorcycle
Powder Coating
We can help you personalize your custom motorcycle with quality powder finishing. No matter if it's your custom Harley, chopper, ATV or dirty bike we pay particular attention to detail and quality to your projects finish. By choosing a unique color for your frame, wheels, swing arms and/or other parts, your bike will definitely stand out in the crowd. With so many colors and textures to choose from, there will be a color available to suit your personality. In addition to custom colors, we have candies and metal flake colors available, too. We can coat aluminum, magnesium and even chrome-plated parts.
Items we powder coat include: motorcycle frames, wheels, hubs, engine covers, handlebars, and much more.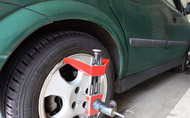 Custom Motorcycle
Motorcycle enthusiasts are some of the most dedicated people in the world. Why else would more than half a million riders flock to Daytona Bike Week each year for Florida's biggest hog rally? Daytona Bike Week and similar rallies such as the annual Sturgis, ND festival bring out the best paint jobs and shiniest accessories imaginable! Let our powder coating make your bike the stand out at any show or rally.
Automotive
Powder Coating
Because we specialize in small run and custom work, we are an ideal choice for the automotive enthusiast. From wheels to valve covers, we can help you customize your racecar, street rod or daily driver. If your passion is automotive restoration, then we are the shop for you!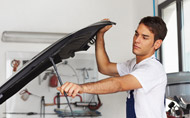 Custom Automotive
We understand the needs of the automotive enthusiast. Simply Custom Powder Coating is here to serve your needs.
Facts
About Powder Coating
Powder coating is comparatively environmentally friendly. Powders contain no solvents and thus have very low air emissions when curing, and very low amounts of VOC's. Almost any metal can be powder coated. The parts must be able to withstand the curing temperatures of powder. Read More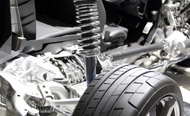 Terms & Conditions
Your counter receipt is an estimate, and the cost may change after we start your job if we find that it requires more work than initially estimated.
Read More